INTRODUCTION
Masculinization and feminization of certain attributes in war and conflict have been an unfortunate part of human history, leaving indelible marks on societies and civilizations. Amidst the chaos and destruction, women often find themselves uniquely vulnerable. This article delves into the plight of women in war, exploring their status as easy targets for enemies and the larger dynamics of masculinization of wars and feminization of territories. The recent incident in Manipur serves as a stark reminder of the challenges women face in such contexts.
THE VULNERABILITY OF WOMEN: AN OVERVIEW
Women in war and conflicts often become unwitting victims, bearing the brunt of physical, psychological, and social consequences. The reasons behind their heightened vulnerability are multi-faceted. Societal norms, preconceived gender roles, and stereotypes tend to render women 'soft targets.' The lack of direct involvement in combat roles has traditionally exposed them to greater risks, as they are more likely to be situated in conflict zones without the means to defend themselves.
MASCULINIZATION OF WARS: A GENDERED PHENOMENA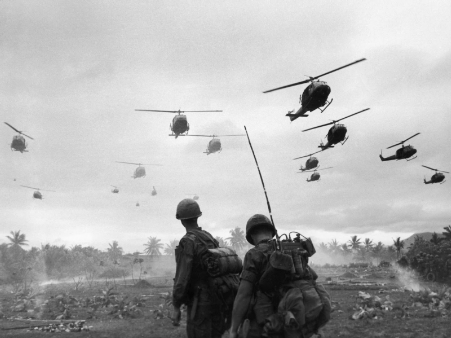 The phenomenon of 'masculinization' of wars reflects the historical tendency to associate conflict and warfare with traditional masculine attributes such as strength, aggression, and dominance. This has resulted in a predominantly male-dominated military structure and the exclusion of women from active combat roles in many societies. Consequently, women are often left in non-combatant roles, making them more susceptible to the dangers of war, including displacement, sexual violence, and exploitation.
FEMINISATION OF TERRITORIES: SUBJUGATION BEYOND CONFLICT
While wars are masculinized, the territories affected by conflicts often undergo 'feminization.' This refers to the displacement of women in war from their homes and communities, leading to an increased presence of female-headed households. Disrupted social structures can expose women to economic hardships, loss of social support networks, and limited access to resources. As women struggle to rebuild their lives amidst the ruins of conflict, they often find themselves marginalized and powerless.
THE MANIPUR INCIDENT: UNMASKING THE BRUTALITY
The recent incident in Manipur serves as a poignant example of the vulnerability of women in war and conflict zones. The region has witnessed prolonged socio-political turmoil, leaving women at the intersection of both militarization and social upheaval. The alleged sexual assault of women by one community in Manipur underscores the harsh realities faced by women living amidst violence and conflict. Such incidents not only shatter individual lives but also deepen the scars of entire communities.
SYSTEMATIC RAPE AS A WEAPON OF WAR
One of the most horrifying manifestations of the vulnerability of women in conflicts is the use of sexual violence as a weapon of war. Systematic rape and sexual abuse are employed to destabilize communities, demoralize opposition forces, and exert control over territories. The physical and psychological trauma inflicted on women in war and their families perpetuates a cycle of suffering long after the conflict ends. The international community has recognized these atrocities as crimes against humanity, but their prevalence continues to underscore the urgent need for change.
CONCLUSION
The vulnerability of women in war and conflicts is a stark reminder of the inequalities that persist within societies, even in times of crisis. The masculinization of wars and feminization of territories perpetuate these inequalities, leaving women as the easiest targets of enemies and the hardest hit by the aftermath of conflicts. Addressing this issue requires concerted efforts to challenge gender norms, empower women, and create a more inclusive and just world, where women's voices are heard, their rights are protected, and their contributions are valued. Only then can we hope to break the cycle of vulnerability and pave the way for a more peaceful and equitable future?
– BHAWINI SRIVASTAVA
MUST READ: EMPOWERING DREAMS TOGETHER: SKCF AND HILTI INDIA JOIN HANDS FOR A TRANSFORMATIVE BED DISTRIBUTION DRIVE