In 2021, 5G was the main attraction for internet seekers in India and now it has become a part of our daily net browsing and surfing. Cell phone towers, operate on a 5G network, and emit electromagnetic radiation on a great scale providing diversified connectivity and reliable server services. Along with this, side effects of its are not good for the physical and as well as for mental health of individuals.
In 1980 1G network with only calling features connected everyone with various voices. After this, in 1990, 1G updated to 2G giving services of encrypted calling, texting, and messages but still the internet accessibility option was in the dark. If talk about the 4G Internet, it was the first high pace revolution in the world of networks providing broadband for the fastest and more efficient communication, machine-to-machine communication and many core services.
The year 1998 broke all the restrictions and came up with internet access and video call, awarding one part of the world to another, thanks to 3G. 10 years later in 2008, 4G with its outstanding capabilities of connecting sensors and devices let other network towers be buried in sand, deep inside. From this year to 2018, 4G ruled the world which facilitates the world with unlimited entertainment and helping qualities including high-tech wireless internet of Airtel, Vodafone and other sources.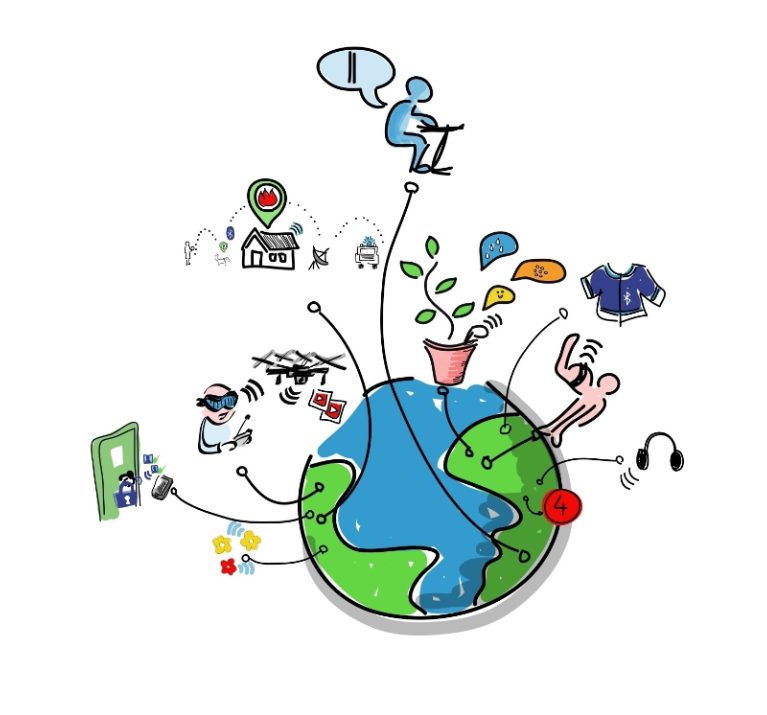 In 2019, 5G emerged as a prominent topic and by 2021, it became the most advanced network available. It is a common pattern for new technologies to serve their users with new and enhanced features every decade. In this article, we will explore the definition of 5G, its associated claims and research, and examine the potential positive and negative effects of its radiation on our environment.
Is 5G Network the Fastest?
5G in its nutshell is supposed to boost the internet speed of our smart devices. Whereas it promises 100 times faster loading, uploading and streaming of optimised media and enhances the experience with rich media in 2019. Also, ToI (things of the internet) helps to run and control the things or devices connected to it like electric vehicles, apartments or other electrical devices.
5G ensures a smooth and seamless network without any bound or restriction of unwanted radiation or frequencies. Considering these outcomes, governments, agencies, organisations, and international businesses are looking to unfold 5G, IOT, visual reality, and artificial intelligence aspects for uplifting our society in every tech field of competition. 5G, the magnified network, updates cities to smart cities where smart devices including sensors, cameras, phones, cars, and ToI perform in a well, precise and accurate manner without human intervention. 5G with 1KB allows its users to download 5000 ultra-definition and high-quality movies, unlike 4G which can download only 300 definition movies.
Highlights Of Claims And Research On 5G Radiations.
Claims On 5G
5G is a topic of matter after getting aware of the impact of 4G on the environment. Juhi Chawla on 4 June 2021 (during 2nd wave of the COVID pandemic) claimed virtually and filed a civil suit in the Delhi High Court against the 5G rollout. She claimed that 5G network towers emit injurious and harmful radiation which inevitably compromise the health and security of living beings.
But that claim was dismissed by the court and imposed a fine of rupees 20 lakh on Juhi Chawla as a petitioner. As 5G promises fast streaming, it wants to set up a good number of cell phone towers that altogether expose the world to this harmful and deadly internet radiation. Knowing the fact, Juhi Chawla also added " I quote sufficient reason to believe that radiation is abnormally and exclusively dangerous and should not be implemented in India."
Studies On 5G
It has been noticed that a very small number of studies or operations (in 30 per cent of the world's countries) were made taking society's health as a priority and this is quite an obvious reason why 5G is between us. But some studies keeping in mind the welfare of society occur, including the research by US national toxicology that estimated that rat showers increased concern growth when exposed to electronic tremendous radiations for a long period.
Also, some studies claimed that bees colony, sea living organisms, birds (not able to find direction while migrating) and living beings in different ecosystems get only affected whenever exposed to incredibly harmful EM radiation. But in 2019, these claims were dismissed and the world health organisation was left with no evidence that points out the direct relation between wireless mobile technology and public health issues. 5G will give rise to social dilemmas and control a good number of audiences with its social influencing applications. On the other hand, it contributes towards antisocial dilemmas which will be of great help for home seekers and will be a boon in the time of pandemic lockdown.
Decoding The Effect Of 5G On The Environment.
Positive Impact Of 5G
A new generation of wireless technology optimised with the incredible advantage of 5G like it helps to reduce greenhouse emulsion, and air and water pollutants. It also increases energy efficiency and minimises food and water wastage. For IoT work on 5G, cut energy automation is used when not in use. Sensors attached in applications, transformation, most efficient GE digital power plant with nearly 10,000 sensors, factories, street lights analyse energy need, internet usage efficiency and optimise energy use and radiation emission.
Researchers from all over countries are looking for biodegradable and sustainable sensors so that precious metals can no longer be used for manufacturing sensors causing environmental pollution. Using fossil fuels and giving part of daily concern for making renewable sources which could reduce carbon emissions. Till 2030, IoT and GE will decarbonise with good percentages. Along with all these tremendous facilities, a smaller fraction of radiation released from small devices is a matter of concern for the environment.
Negative Impacts of 5G
EM radiation emitted from 5G internet-supported devices heats tissues which could lead to deadly cancer and could cause health issues. As 5G promises the fastest pace of network-dependent devices, demand for equipment for cell phone tower components also increases which results in world exposure to these harmful and unhealthy radiation. Some studies were confirming that these radiations affect almost every organism and disturb the ecological balance. Naturally and artificially radio frequency is emitted up to 100 times the highest frequency released from 4G internet leads to scattered radiation swiftly and smoothly and helps to increase e-wastes.
In conclusion, while 5G technology promises to revolutionize communication and improve our daily lives, there are concerns about the potential environmental impacts of increased radiation exposure. Studies have shown both positive and negative effects, with some experts suggesting that more research is necessary to fully understand the long-term consequences on the environment. It is important for policymakers and the telecommunications industry to prioritize public health and safety in the rollout of this technology, and to take steps to mitigate any potential negative impacts on the environment.
Must read: BODY POSITIVITY Vs. BODY NEUTRALITY: WHICH ONE IS BETTER?